A Financial Advisor's Guide to Selling a Business
The process of selling your business can be very overwhelming, especially without help. But just like selling a home, with the right strategy and the right team, you can maximize the sale of your business and profit from your hard work. As financial planners for business owners, we understand that you have a significant portion of your wealth stored in your business. That's why we've assembled a list of steps to consider from a small business financial advisor's perspective.
The topics discussed in our Guide to Selling a Business:
Goal setting
Managing business accounting
Details on assembling an advisory team
How to attain a professional valuation
How to increase profitability in preparation for a business sale
How to create a seamless 'exit plan'
Pre-sale checklist
Need advice when selling a business?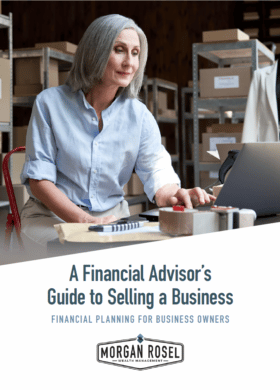 ...Loading